UNIQUE EXPERIENCE
At the Tonnau Restaurant, we are all about serving great tasting dishes which are made with as many locally sourced ingredients as possible. Cooked by talented chefs with passion and brought to you by staff with a smile, in a down to earth and relaxed environment.
As everything is freshly prepared on site, we ask that large parties book in advance and pre-order whenever possible.
Children must be over the age of 5 to eat in the evening.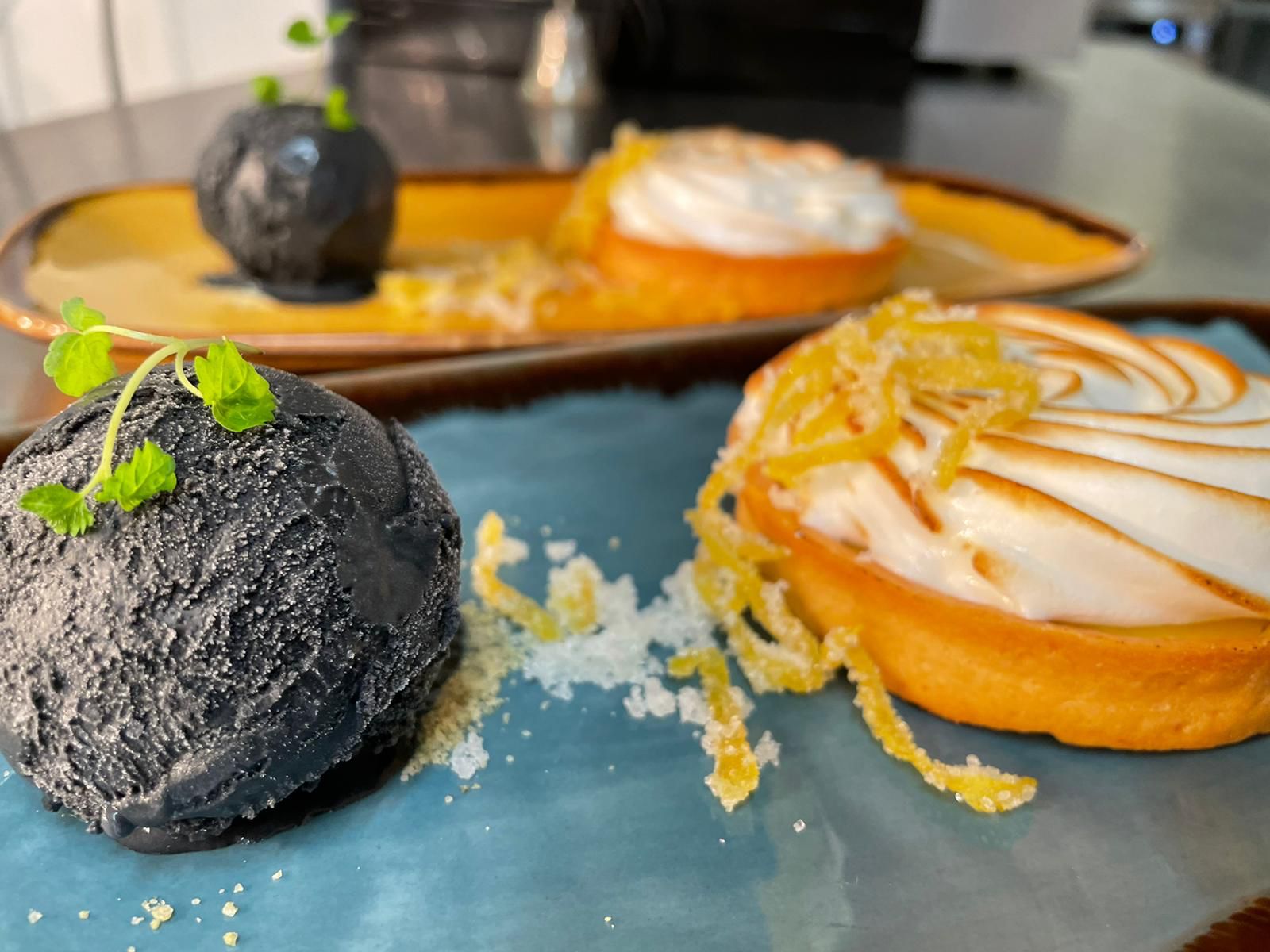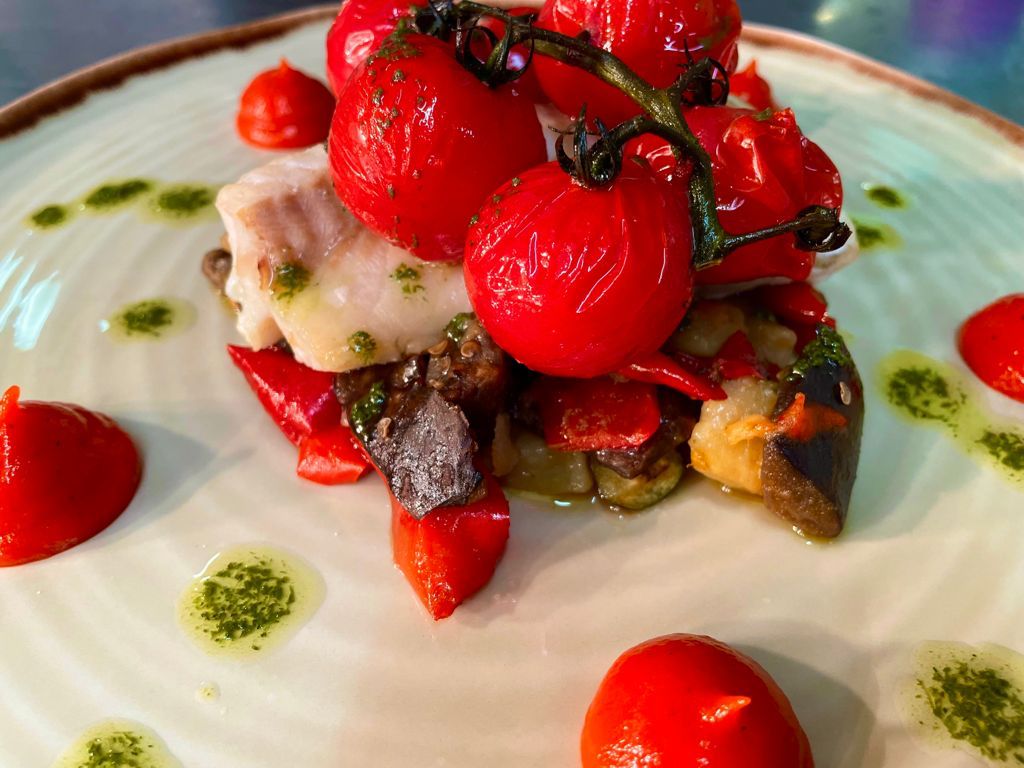 Breakfast – Get Set Up for the Day
Breakfast is served 8am – 10am for Residents
Start the day with a breakfast prepared using locally supplied produce, and cooked to order. Our Welsh breakfast has received many compliments and fuels you up for your day.
Special diets can be catered for with prior notice. Please advise us of any special dietary requirements and allergies.
Breakfast Menu
Beverages: Freshly Brewed Coffee, Tea & Infusions
Toast: White or Wholemeal
Buffet
Juices: Apple, Cranberry, Grapefruit & Orange
Mixed Fruit Bowl
Prunes
Fresh Fruit Salad
Chilled Yogurts
Welsh Cakes
Apple & Cinnamon, Red Berry, Cheese Mini Muffins
Bran Flakes, Cornflakes, Crunchy Nut, Muesli, Special K
Porridge (to order), Rice Crispies
 Full Welsh Breakfast
Bacon, sausage, egg, tomato, mushrooms, black pudding, beans & hash brown
Small Welsh Breakfast
Bacon, sausage, egg & beans
Vegetarian Breakfast
Vegetarian sausage, tomato, mushrooms, beans, egg & hash browns
American Style Pancakes
With either mixed berry compote
or
Maple flavoured syrup & smoked streaky bacon
Eggs Benedict
Poached egg over ham, toasted English muffin & topped with Hollandaise sauce
Eggs Royale
Poached egg over smoked salmon, toasted English muffin & topped with Hollandaise sauce
Poached Smoked Kippers
Continental
Honey roast ham, Welsh cheese & fresh baked croissant
​Evening Meals
Menus shown are sample menus and will be similar to what we are currently offering, but we don't guarantee that every dish on the menus will be offered when you visit.  If you would like a particular dish, please feel free to phone us and enquire if it will be available on the day you will be visiting.
To book a table in advance, please call
01766 522547
Opening Times
Monday – Sunday (Closed in December and January)
6pm – 8.30pm
*During quiet periods last bookings will be at 8pm
Evening Menu
​To Start
Leek & Potato Soup (ve)
Plant Based Crème Fraiche, Crispy Onions, Rosemary & Sea Salt Focaccia
Chicken, Apricot & Pancetta Terrine
Golden Beetroot Piccalilli & Mini Toasts
Curry Spiced Vegetable Spring Roll (v)
Butternut Squash Puree with Honey & Sesame Dressing
Duck Rillette
Petite Baguettes, Sticky Fig Relish
Chilli Mango Prawns
Spiced Cous Cous, Mango Chutney
Principal Dishes
Cured Loin of Pork
Red Cabbage with Apple, Creamed Potato, Mangetout & Apple Puree
 Lamb Rump (Served Pink)
Pommes Anna, Chantenay Carrots, Baby Corn, Green Vegetable Medley, Celeriac Puree & Rosemary Infused Beef Jus
Grilled Fish of the Day  
Buttered New Potatoes & Seasonal Vegetable Medley
Sweet Potato & Coconut Curry (ve)
Chickpeas, Red Pepper, Spinach, Onion Bhajis & Raita Dressing
Roasted Chicken
Black Garlic & Leek Puree, Asparagus, Green Beans, Mushroom, New potatoes & Chicken Jus
A Casual Plate
Pork & Herb or Vegan Sausages (v) (ve)
Mash Potato or New Potatoes, Gravy and Seasonal Vegetables
Homemade Tomato & Red Pepper Tagliatelle (v)
Finished with Hard Italian Cheese, Toasted Pine Nuts and Pesto
Homemade Creamy Wild Mushroom & Tarragon Tagliatelle (v)
Wholegrain Crumbed Scampi
Rustic Fries, Tartare Sauce & Dressed Side Salad
Honey & Sesame Glazed Pork Belly
Singapore Style Egg Noodles
On The Side
Buttered New Potatoes
Buttered Seasonal Vegetables
Dressed Side Salad
Skin on Fries
The Greener Option
 Select one of the following toppings
 All served on a large dressed house salad.
Dressed Warm Brown Rice, Quinoa, Red Onion, Soya Beans, Leek & Curly Kale (ve)
 Crispy Southern Fried Chicken Salad                                                             
 Fish Goujon Salad                                                                                                      
Off The Grill
·        Welsh 8oz Fillet Steak                                                                            
·        Welsh 10oz Ribeye Steak                                                                      
·        Welsh 8oz Sirloin Steak                                                                       
Steak Sauces                                                                                             
Green Peppercorn, Red Wine, Garlic & Parsley Butter, Dolcelatte Blue Cheese
 All Steaks are served with Roasted Cherry Tomato, Grilled Flat Mushroom, Rustic Fries
& Dressed Salad
Crispy Chicken Fillet Burger           
Plant Based Burger (v)(ve)    
All topped with Gem Lettuce, Tomato & Gherkin served with French Fries, Tomato Relish & Watercress & Caper Salad.
To Finish
Elderflower Panacotta
Macerated Strawberries, Elderflower Sorbet
Sticky Toffee Pudding
Rich Toffee Sauce, Salted Caramel Ice Cream
Lemon Meringue Tart
Black Coconut Ice Cream
Belgium Waffle (ve)
Salted Caramel Ice Cream, Maple Flavoured Syrup, Biscoff Crumb
Chocolate Truffle Torte (ve) (gf)
Cherry Sorbet, Blackcurrant Coulis, Boozy Morello Cherries
Selection of Luxury Ice Cream or Sorbets
Selection of Welsh Cheeses
Spiced Chutney, Sour Dough Crisps, Iced Grapes and Celery
Choose 4, 6 or all of the following:
Perl Wen, Perl Las, Beechwood Smoked, Snowdonia Bouncing Berry, Red Devil Leicester, Ginger Spiced Cheddar, Snowdonia Extra Mature Cheddar, Ruby Mist, Red Storm
Liqueur Coffee
Irish                                                                Baileys Latte
Drambuie                                                       Tia Maria     
Cognac                                                           Amaretto     
Frangelico                                                       Rum
If you have any food allergies, please talk to a member of staff and ask to see our allergen pack
Bar
Our cosy bar is popular with our guests and provides a perfect spot for a drink or two after a busy day of exploring our beautiful Welsh coastline, golfing or a day out on the trains.
From an impressive and passionately sourced wine list, to a varied Gin menu and local Ales we have just the tipple for you.
Opening Times
Monday – Sunday – Closed in December and January
12.00pm – 11.00pm
 *During quiet periods the bar will close between 10.00 – 10.30 
Selection From The Drinks Menu
White Wine
Pinot Grigio San Giorgio                                     
DELLE VENEZIE, ITALY (1) 12% VOL 2016
Fresh figs and cream on the nose with a touch of apricots, lemon and honey flavour.
Volandas Sauvignon Blanc                              
VALLE CENTRAL, CHILE (1) 13% VOL 2017
Gooseberry/grassy aromas. A beautifully balanced wine well rounded and crisp clean.
Simonsig Chenin Blanc
                                                                                 
STELLENBOSCH, SOUTH AFRICA (3) 13.5% VOL 2017
Grapey, fresh and juicy medium dry with a long clean finish.
Willow Glen Gewurtztraminer/Riesling
                                             
SOUTH EASTERN AUSTRALIA (4) 12.5% VOL 2015
On the sweeter side of medium with mouth filling juicy fruit, subtle fruit flavours and very moreish!
Simonsig Sauvignon Blanc Semillion
                  
STELLENBOSCH, SOUTH AFRICA (1) 13% VOL 2017
Bursting with tropical fruit, ripe citrus and fine mineral acidity. Wonderful intensity and balance.
Hugues de Beauvignac Chardonnay                
COSTIERES DU NIMES, FRANCE (1) 13.5% VOL 2016
Fresh and fruity. Typical Chardonnay bouquet. White blossoms and berries on the palate finishing with a touch of anise.
Gavi Conchetta "La Battistina"
                         
PIEDMONT, ITALY (1) 12% VOL 2016
A lovely intensely flavoured wine with great depth from northern Italy.
Robalino Albarino
                           
RIAS BAIXAS SPAIN (1) 12.5% VOL 2016
Typical albarino, crisp fresh and lemony. The ultimate seafood wine.
Paul Mas La Forge Marsanne                                                                        
LANGUUEDOC, FRANCE (2) 13% VOL 2015
Jean-Claude Mas has created a rich and mellow but well-balanced white from 100% Marsanne grapes, a proportion of which is barrel-aged for extra complexity. Elegant with white flower and hazelnut aromas and delicious pear and honey flavours. Perfectly suited to fish dishes, from delicate to full-flavoured
Wairau River Marlborough Sauvignon Blanc
                 
MARLBOROUGH, NEW ZEALAND (1) 13% VOL 2016
Bursting with tropical fruit, ripe citrus and fine mineral acidity. Wonderful intensity and balance.
Wairau River Pinot Gris
MARLBOROUGH, NEW ZEALAND (3) 14% VOL 2014                              
Rich, complex nose layered with floral aromas and hints of baked pear and spice. Floral and fleshy with mouth filling pear, crisp green apple and spice. The pure age of these vines give the wine texture and palate weight.
Simonsig Chenin Blanc Avec Chene
                
STELLENBOSCH, SOUTH AFRICA (2) 13.5% VOL 2014
Bright golden colour with a limpid appearance. Floral and fresh citrus notes with undertones of freshly cut pineapple. The palage is filled with mouth watering flavoured tropical fruits like pears and apricots.
Chablis L'Onciale                                                                                                           
CHABLIS, FRANCE (1) 12.5% VOL 2014
Fresh and white, crisp and stony. Classical Chardonnay from one of the top Chablis makers.
Pouilly Fume "Les Ombelles"
                  
LOIRE, FRANCE (1) 12.5% VOL 2015
A fruity but sharp pale wine, made from 100% Sauvignon Blanc grown on Kimmeridge clay. A perfect "with fish" wine but excellent with many other dishes.
Chateauneuf du Pape Chante Cigale Blanc
               
SOUTHERN RHONE, FRANCE (2) 14.2% VOL 2016
If you have never tried white Chateauneuf then you should! This is a stunning full-bodied, full flavoured wine with rich ripe pear, peach and citrus flavours enhanced by herby,
spicy overtones.
Dessert Wine                                                         
Chateau Lauvignac sauternes                                                  
SAUTERNES, FRANCE (4) 13% VOL 2014
Delightfully sweet yet with a perfect balance of fruit acidity which gives freshness to this classic dessert wine, rather than being sticky sweet
Rose Wine
San Giorgio Pinot Grigio Blush
         
DELLE VENEZIE, ITALY (2) 12% VOL 2016
Delicate peachy aromas with tropical fruit flavours. 

Discovery Beach White Zinfandel

CENTRAL CALIFORNIA (3) 12% VOL 2016
Vibrant rosé coloured wine with sweet Summer fruit flavours. Light, refreshing and easy drinking. 

Torres Santa Digna Rosé Cabernet Sauvignon
                      
PACIFIC COAST, CHILE (3) 13% VOL 2016
Fragrant, floral and temptingly fruity. On the palate the wine is voluptuous with a silky texture full of fresh fruit – blackcurrant, cranberry and redcurrant that only Pacific Cabernet Sauvignon roses can offer.
Chateau d'Esclans Cotes du Provence Whispering Angel                       
PROVENCE, FRANCE (2) 13% VOL 2016
Excellent aroma, nice freshness and good acidity with an eye pleasing pastel colour evoking flavours of grapefruit and citrus with great character.
RED WINES

Grand Cape Shiraz
                   
WESTERN CAPE, SOUTH AFRICA (C) 14.5% VOL 2016
More middleweight than heavyweight, but bags of flavour and a good firm finish.
Peregrino Merlot
              
VALLE CENTRAL, CHILE (C) 13% VOL 2017
A gentle textured red with nuances of black cherries and herbs.
Toro Fuerte Malbec                                            
MENDOZA, ARGENTINA (C) 12.5% VOL N.V.
Aromas and flavours of baked bramble fruits and fruits of the forest with a twist of cinnamon. This is juicy and delicious with gentle tannins. Perfect with steak or a lamb hot pot. 

Cotes Du Rhone Domaines de Espigouette                                              
SOUTHERN RHONE VALLEY, FRANCE (B) 14% VOL 2015
Peppery nose with a good fruit flavour and a long firm spicy finish. 

Irene Morales Grand Res Carmenere/Cabernet                                        
VALLE CURICO, CHILE (D) 13.5% VOL 2016
Elegant with whispered notes of blueberry, black pepper and some blackcurrant leaf. The palate is well structured with peppery tannins. A serious wine that would work well with steak and other red meat based dishes.
Volpetto Chianti Riserva                                                                                   
TUSCANY, ITALY (D) 13% VOL 2014
Volpetto Chianti Riserva has a highly concentrated bouquet. Well structured and full-bodied, the tannins are well-integrated giving a smooth, yet complex wine with a deep intensity of fruit and a powerful, long finish.
La Forge Estate Pinot Noir Reserve                                  
LANGUEDOC, FRANCE (C) 13.5% VOL 2016
This wine is elegant with a complex nose dominated by juicy bramble fruit and a very soft palate.
Paololeo Salice Salento Riserva                                                             
PUGLIA, ITALY (D) 14% VOL 2011
A blend of 80% Negroamaro and 20% Malvasia Nera di Lecca both of which are local Puglian grape varieties. intense ruby red colour with a slight orange-y coloured rim. The nose is aromatic with ripe berry fruit, blackberry, cassis and good herbaceous notes. The palate is dry and full-bodied with dried fruit flavours and a lingering, well-balanced finish.
Simonsig Pinotage                                                                                              
STELLENBOSCH, SOUTH AFRICA (C) 14% VOL 2015
This wine has a lovely aroma with hints of wood smoke, bramble fruit and freshly cracked nuts.
Simonsig Mr Borio's Shiraz
                         
STELLENBOSCH, SOUTH AFRICA (E) 14.5% VOL 2013                                                                  
Heady bouquet, elegant style and a real mouthful of flavour yet not over the top. Good and firm with a long finish. 

Coto de Imaz Rioja Reserva                                                                              
RIOJA BAJA, SPAIN (C) 13.5% VOL 2012
Toasted blackberry fruit with a hint of vanilla from a year in oak barrique. 

Fin Del Mundo Malbec Reserva                                                                                
PATAGONIA, ARGENTINA (D) 14.5% VOL 2015
This lush, lightly oaked and very smooth Malbec is produced in Patagonia, Southern Argentina.
Angus The Bull Cabernet Sauvignon                                                                    
CENTRAL VICTORIA, SOUTH AUSTRALIA (E) 14% VOL 2015
A unique wine that is a be the perfect wine partner to prime beef. Exclusively consisting of the Cabernet Sauvignon grape variety. This wine debuted with a 2002 vintage, titled 'The Bull' and was a ravishing success.
Wairau River Reserve Black Label Pinot Noir                                                     
MARLBOROUGH, NEW ZEALAND (C) 14% VOL 2015

This wine displays an array of dark fruits entwined with layers of dark chocolate, leather and spice. 

Simonsig Tiara                                                                                                        
STELLENBOSCH, SOUTH AFRICA (E) 14.5% VOL 2012
A classic blend of Cabernet Sauvignon and Merlot and subtle use of oak plus one of South Africa's best wine makers. Result, a great wine! 

Simonsig Reserve Frans Malan                                                                            
STELLENBOSCH, SOUTH AFRICA (D) 14% VOL 2009
A soft, fruity spicy blend of Pinotage and Cabernet Sauvignon. Well structured excellent ageing potential. 
with balanced fruit, tannin and acidity which gives this wine
Alasia Barolo                                                                                                               
PIEDMONTE, ITALY (C) 14% VOL 2012
Alasia Barolo has a fabulous taste of dark plum, leather and delicate violet aromas with notes of vanilla and spice. This is a full, firm and ripe red
with an elegant and silky texture, giving a good lengthy finish. 

Vega Clara Mario
RIBERA DEL DUERO, SPAIN (E) 14% VOL 2013                                          
Consists of Tempranillo and a smidge of Cabernet Sauvignon grown at high altitude. Aromas of red berries along with ripe cherries weave together with spice aromas such as clove, sweet pepper and smoke from the barrel ageing. Very smooth and elegant tannins, creamy, balanced and long on the finish.
Chocolate Block                                                                                                        
FRANSCHOEK, SOUTH AFRICA (E) 14.5% VOL 2015
A complex blend of Grenache, Syrah, Cinsault, Cabernet Sauvignon with a hint of Viognier. An opulent style with a luscious palate named for the distinctly 'chocolatey' notes on both the nose and palate.  
Chante Cigale Chateauneuf du Pape                                                     
PROVENCE, FRANCE (E) 15% VOL 2012
This is a traditional Châteauneuf-du-Pape with a peppery, leathery nose. The palate is dry with spices, more pepper and a hint of vanilla before a delicious, firm finish.
Amarone Della Valpolicella Famiglia Pasqua                                               
VENETIA, ITALY (E) 15 % VOL 2013
Made from grapes which are dried. A unique wine from Veneto. A real mouthful of intense flavour. A long complex lingering finish. Great with cheese and biscuits. 

Chateau Dufort Vivens 2nd Cru Classe                                                       
MARGAUX,BORDEAUX,FRANCE(D)13%VOL 2006
Owned by the Lurton family, investment has raised the standard of this Classed Growth. A high proportion of Cabernet Sauvignon gives this wine a firm and intense flavour. Drinking beautifully! 

Half Bottle Selection – 37.5CL
Claude Val White                                                                                             
LANGUEDOC, FRANCE (2) 12.5% VOL 2012
Lovely aromatic bouquet.Delicious fruit flavours with crisp but not too dry finish.
Claude Val Red                                                                                                            
LANGUEDOC, FRANCE (C) 13.5% VOL 2012
This wine will seduce you with its soft smooth approach and ripe fruit flavour.
El Coto Rioja Tinto Blanco                                                                           
RIOJA, SPAIN (2) 12% VOL 2016

A powerful fresh attack gives way to a round texture balanced with a good acidity, releasing the fruit aromas.
El Coto Rioja Tinto Crianza                                                                           
RIOJA, SPAIN (C) 13% VOL 2014
Toasted blackberry fruit with a hint of vanilla from a year in oak barrique.
White Wine (1) – (9) Denotes Dry to Sweet Red Wine (A) – (E) Denotes Light to Full Bodied
Sparkling Wine
Raboso Rose Spumante                                                                                             
N.V. VENETO, ITALY (3) 11% VOL
Ripe juicy medium pink fizz
Prosecco                                                                         
ITALY (1) 11% VOL N.V
A really interesting Italian sparkling. A fragrant light juicy sparkler, with a surprisingly soft texture.
Simonsig Kaapse Vonkel Brut                                                                          
N.V. STELLENBOSCH, SOUTH AFRICA (2) 12.5%
The slightly higher than normal chardonnay content adds a soft refreshing citrus touch. Extremely fine and creamy on the palate enhancing the exquisite nutty, biscuit flavours.
Cote Mas Prima Perla Chardonnay Brut
LANGUEDOC, FRANCE (2) 12% VOL                                       
Bright and clear yellow, fine and numerous bubbles. Intense and refined, white flower aromas. Fresh on the palate with elegant bubbles. This traditional method Blanc de Blancs sparkling wine is delicious before lunch and dinner, but will be also great with fish.
Champagne
Jules Feraud Brut Champagne                                              
CHAMPAGNE, FRANCE (2) 12.5% VOL
Incredible value Champagne – elegant ripe and round with a lovely lingering flavour.
Taittinger Brut Champagne                                                                                      
N.V. REIMS, CHAMPAGNE, FRANCE (1) 12.5% VOL
An elegant soft stylish mouth filling champagne from a highly rated house.
Taittinger prestige rose                                                                              
N.V. REIMS, CHAMPAGNE, FRANCE (2) 12.5%
A blend of various Champagne wines from several harvests, with a delightful pink hue in colour and a nose of fresh red berries. It is well balanced, with a fine mousse, and subtle red fruit flavours on the palate.
Taittinger Vintage 2008                                                                         
N.V. REIMS, CHAMPAGNE, FRANCE (2)12.5%
The 2008 vintage has produced wines characterised by freshness and vivacity, with a perfectly integrated acidity which suggest they will age very well. Intense and mineral, the nose combines floral and citrus notes. On the palate, fruit, vinosity and richness predominate.
Gin Menu
AVIATION                                                                                                        
Made in the full-bodied Dutch Style with 100% corn neutral spirit.
Paired with Fever-Tree Ginger Ale. Garnished with mint and lime.
B A T H T U B                                                                                                  
Botanicals are infused in a high-quality pot-distilled grain spirit, lending a tint to the final spirit which is clean, fresh
and packed with flavour.
Paired with Fever-Tree Mediterranean Tonic. Garnished with orange peel 
BOODLES MULBERRY                                                                                 
Inspired by the traditional sloe gin liqueur, Boodles Mulberry is a fresh interpretation of a British classic.
Paired with Fever-Tree Lemon Tonic.
Garnished with lemon.
BRECON                                                                                                                             
A big traditional juniper gin laced with coriander and revealing hints of spicy cinnamon.
Paired with Fever-Tree Indian Tonic.
Garnished with a lemon wedge.
C A O R U N N                                                                                                 
Six traditional and five Celtic botanicals make this a crisp, aromatic taste adventure.
Paired with Fever-Tree Indian Tonic. Garnished with apple slices.
H E N D R I C K ' S                                                                                          
Delightfully infused with cucumber and rose petal. Paired with Fever-Tree Naturally Light Tonic. Garnished with a slice of cucumber.
J.J. WHITLEY ELDERFLOWER                                                                    
Candied sweetness, dominated by the unmistakable punch of elderflower with flicks of grassiness, orange blossom and honey. Paired with Fever-Tree Indian Tonic.
Garnished with Strawberry & mint.
J.J. WHITLEY                                                                                  
A classically juniper forward London Dry Gin. Smooth with citrus and a pepper finish.
Paired with Fever-Tree Indian Tonic.
Garnished with lime wedge.
LIVERPOOL                                                                                                      
Aromatic and flavoursome with an intense juniper body and a complex finish.
Paired with Fever-Tree Indian Tonic. Garnished with orange.
MARY LE BONE                                                                                              
Citrus-forward, with a touch of sweet liquorice giving it depth. Paired with Fever-Tree Mediterranean Tonic. Garnished with lime.
SILENT POOL                                                                                                   
Rich, clean juniper-led spirit with floral layers of lavender and chamomile.
Paired with Fever-Tree Naturally Light Tonic. Garnished with mint and lime.
SUTORY ROKU                                                                                               
Light notes of fruity sweetness, followed by peppery notes: a journey through all four seasons.Paired with Fever-Tree Indian Tonic.
Garnished with ginger.
THE BOTANIST                                                                                               
This gin has a citrus freshness that excites and stimulates the taste buds!
Paired with Fever-Tree Mediterranean Tonic. Garnished with a lime wedge.
WARNER EDWARDS RHUBARB                                                              
A big hit of rhubarb, soft citrus, pecans and caramel. This could easily be a sipping gin served ice cold.
Paired with Fever-Tree Ginger Ale.
Garnished with orange.
WHITLEY NEILL
Smooth with rich juniper and citrus combined with notes of potpourri and exotic spice.
Paired with Fever-Tree Mediterranean Tonic. Garnished with orange.
WHITLEY NEILL RHUBARB & GINGER                                
Subtly tart with clear rhubarb influence. A twist of orange sweetness and herbaceous coriander brings balance to the palate.
Paired with Fever-Tree Mediterranean Tonic. Garnished with orange.
WHITLEY NEILL QUINCE                                                                            
Apple-sharp, Pear-sweet high notes to the smooth English gin base, for a unique alluring taste
Paired with Fever-Tree Mediterranean Tonic. Garnished with apple.
WHITLEY NEILL RASPBERRY                                                                     
An invigorating tartness from Scottish raspberries, complemented perfectly by undertones of liquorice and coriander, for a well-rounded finish.
Paired with Fever-Tree Lemon Tonic.
Garnished with lemon.
WHITELY NEILL BLOOD ORANGE                                                                             
A refreshing, intense orange aroma, with hints of liquorice and coriander.
Paired with Fever-Tree Mediterranean Tonic. Garnished with orange.
Beers and Lagers
Draught                                                                                                                       
Purple Moose Snowdonia 3.6%                                                          
This fine golden ale is carefully crafted using pale and crystal malts and a blend of aromatic hops to produce a refreshing and full flavour.
IPA Grand Central                4.2%                      
Showcasing a six-hop plethora of punchy varieties from America and Austraiia. Fresh, unfined and very lightly filtered, keeping as many juicy, fruity flavours in the beer as possible.
Kozel                                           4.0%                                                         
Brewed in the Bohemian village of Velké Popovice from the finest Saaz hops, Pilsner malted barley and soft forest spring water, its well-balanced flavour and delicious hoppy aroma have remained the same since 1874
Peroni                                         5.1%                                                  
Crafted with Italian Passion, this lager is made from the finest hops and two-row spring-planted barley to create the crisp, refreshing taste.
Bottles
Purple Moose Madog         4.2%                                                                   
This copper Bronze beer takes its name from William Alexander Madocks, who is noted for building the 'Cob' and Porthmadog Harbour in the 19th century. The town which grew up around the harbour, originally Port Madoc, took its name from Madocks. This beer is sweet and fruity with a bitter finish.                       
This yellow premium bitter is smooth with aromas of Lemon, Pineapple and Mango.         
Purple Moose Dark Side    4.6%                                                                   
Dark Side of the Moose is a delicious dark ale brewed from Welsh mountain water and natural ingredients. Using a delicate blend of dark crystal malt, roasted barley and Bramling Cross hops the 'Dark Side' exhibits a rich malty flavour balanced with fruity bitterness.                      
Sharps Doom Bar                  4.3%                                                                 
An Enticing aroma of resinous hop, sweet malt and delicate roasted notes. The mouth feel is a balanced, complex blend of succulent dried fruit, lightly roasted malt and a subtle yet assertive bitterness. The finish is dry and refreshing.                
Einstok White Ale                 5.2%                                                                         
This wonderful Ale has complex flavours of the classic witbier, including orange peel and coriander – all brewed with pure Icelandic water and a touch of oats that deliver a cool smoothness that is uniquely flavourful and refreshingly drinkable.
Heineken 0%                                                                                                    
Heineken 0.0% is a refreshing non-alcoholic lager, brewed with a unique recipe for a distinct balanced taste with refreshing fruity notes and soft malty body, which now allows you to enjoy a Heineken beer at any time of day.
Duvel                                         8.5%                                                                          
This is a natural beer with a subtle bitterness, a refined flavour and a distinctive hop character. The unique brewing process, which takes about 90 days, guarantees a pure character, delicate effervescence and a pleasant sweet taste of alcohol.                
Vedett Blonde                       5.0%                                                                        
This premium pilsner offers full-bodied, thirst-quenching refreshment from start to finish. With a slightly bitter aftertaste to keep you on your toes.
Goose Island IPA                    5.9%                                      
Founded in Chicago in 1988, Goose Island is one of the most successful craft breweries in the Midwest and produces some of the most popular, and award winning, beers in the U.S. This beer has bright citrus aromas.  
Kirin Ichiban                           5.0%                                                                       
Malt, hops, and water brought together to an art form. Unlike other beers, we use only the first press of the wort, hence ICHIBAN —which means first as well as best in Japanese. Our First Press process, or ichiban shibori method in Japanese, brews beer to its purest state for the best flavour, extracting only the most flavourful of the finest ingredients.          
Meantime London Pale ale  4.3%                                                  
This Ale combines lots of American Cascade and Centennial hops to give it a complex citrus aroma and buckets full of local Kentish Goldings to provide the bitterness that makes the style so refreshing. Together they conspire to assail the nose with a complex, heady mix of spearmint, grass and 'hop sack' aromas, fruity citrus flavours and a bitter finish that makes pale ale drinking a truly rewarding experience. 
Meantime Yakima Red      4.1%                                                                          
Sourced with some special hops from Washington State's Yakima Valley. Expect a restrained bitterness with spectacular fruity, citrus flavours and a ruby red colour.        
Erdinger Weissbier               5.3%                                                            
The strength of this classic wheat beer lies in the harmonious balance it achieves between the various aromas. Gently spicy wheat and yeast aromas blend with mildly bitter hops. The invigorating carbon dioxide ensures its typical liveliness. A premium beer whose full-bodied yet elegant character leaves a lasting impression of ultimate Bavarian enjoyment. A truly unique wheat beer!         
Leffe Blonde                           6.6%                                                                     
In a few words: SMOOTH AND SUBTLE. This beer is an authentic blond abbey with a slight hint of bitterness to it.     
Crabbies Ginger Beer          4.0%                                                                              
The roots of the distinctive Crabbie's Alcoholic Ginger Beer stretch all the way back to 1801. John Crabbie capitalized on the nearby port of Leith, Edinburgh, providing him access to ingredients from many nations. He sourced the finest ginger and exotic spices; starting a legacy that would last for generations to come.         
Sam Adams                              4.8%                                                                          
 Since 1984, Samuel Adams Boston Lager has used only the finest hand-selected ingredients to create this perfectly balanced and complex original brew. With its deep golden colour, Hallertau Mittelfreuh and Tettang tettnager noble hopes this lager is perfect all year round.